Dr. Laura M. Yee
Mathematical Statistician, Biostatistics Branch
Research Interests
Diagnostic statistics, biomarkers in clinical trials, survival analysis
Selected Recent Peer Reviewed Papers:
Krushkal J, Negi S, Yee LM, Evans JR, Grkovic T, Palmisano A, Fang J, Sankaran H, McShane LM, Zhao Y, O'Keefe BR. (2021). Molecular Genomic Features Associated with in Vitro Response of the NCI-60 Cancer Cell Line Panel to Natural Products. Molecular Oncology. Online ahead of print.
Godsey JH, Silvestro A, Barrett JC, Bramlett K, Chudova D, Deras I, Dickey J, Hicks J, Johann DJ, Leary R, Lee JSH, McMullen J, McShane L, Nakamura K, Richardson AO, Ryder M, Simmons J, Tanzella K, Yee L, Leiman LC, on behalf of the BloodPAC Consortium (2020). Generic Protocols for the Analytical Validation of Next-Generation Sequencing-Based ctDNA Assays: A Joint Consensus Recommendation of the BloodPAC's Analytical Variables Working Group. Clinical Chemistry. 66 (9): 1156-1166.
Yee LM, McShane LM, Freidlin B, Mooney MM, Korn EL (2019). Biostatistical and logistical considerations in the development of basket and umbrella clinical trials. The Cancer Journal. 25 (4): 254-263.
Yee LM, Lively TG, McShane LM (2018). Biomarkers in early phase trials: Fundamental issues. Bioanalysis. 10 (12): 933-44.
Yee LM and Chan KCG (2017). Nonparametric inference for the joint distribution of recurrent marked variables and recurrent survival time. Lifetime Data Analysis. 23 (2): 207-222.
Jacob ME, Yee LM, Diehr PH, Arnold AM, Thielke SM, Chaves PHM, Del Gobbo L, Hirsch C, Siscovick D, Newman AB (2016). Can a healthy lifestyle compress the disabled period in older adults? Journal of the American Geriatrics Society. 64 (10): 1952-1961.
Karas MG, Yee LM, Biggs MLB, Djousse L, Mukamal KJ, Ix JH, Zieman SJ, Siscovick DS, Gottdiener JS, Rosenberg MA, Kronmal RA, Heckbert SR, Kizer JR (2016). Measures of body size and composition and risk of incident atrial fibrillation in older adults: The Cardiovascular Health Study. American Journal of Epidemiology. 183 (11): 998-1007.
Diehr P, Diehr M, Arnold A, Yee L, Odden MC, Hirsch CH, Thielke S, Psaty BM, Johnson WC, Kizer J, Newman AB (2015). Predicting Future Years of Life, Health, and Functional Ability: A Healthy Life Calculator for Older Adults. Gerontology and Geriatric Medicine. January-December 2015 Vol 1. Published online: (ggm.sagepub.com/content/1/ 2333721415605989.full.pdf+html).
Yee LM and Chan KCG (2015). Nonparametric inference for time-dependent incremental cost-effectiveness ratios. Statistics in Medicine. 34 (30): 4057-4069.
Thielke SM, Diehr PH, Yee LM, Arnold AM, Quinones AR, Whitson HE, Jacob M, Newman A (2015). Sex, race, and age differences in observed years of life, healthy life, and able life among older adults in the Cardiovascular Health Study. Journal of Personalized Medicine. 5 (4): 440-451.
Alshawabkeh LI, Yee LM, Gardin JM, Gottdiener JS, Odden M, Bartz TM, Arnold AM, Mukamal KJ, Wallace RB (2015). Years of Able Life in Older Persons - The Role of Cardiovascular Imaging and Biomarkers: The Cardiovascular Health Study. Journal of the American Heart Association. 4 (4): e001745.
Longstreth W, Yee L, Newman A, Beauchamp N, Diehr P (2014). Findings on MRI and subsequent years of life, healthy life, and able life in the elderly. Journal of the American Geriatrics Society. 62 (10): 1838-1843.
Odden MC, Yee LM, Arnold AM, Sanders JL, Hirsch C, DeFilippi C, Kizer JR, Inzitari M, Newman AB (2014). Subclinical Vascular Disease Burden and Longevity. Journal of the American Geriatrics Society. 62 (9): 1692-1698.
Whitson HE, Arnold AM, Yee L, Mukamal KJ, Kizer JR, Djousse L, Ix JH, Siscovick D, Tracy RP, Thielke S, Hirsch C, Newman AB, Zieman S (2014). Serum carboxymethyl-lysine (CML), disability, and frailty in older persons: the Cardiovascular Health Study. Journals of Gerontology: Medical Sciences. 69 (6): 710-716.
Chen LY, Sotoodehnia N, Buzkova P, Lopez FL, Yee LM, Heckbert SR, Prineas R, Soliman EZ, Adabag S, Konety S, Folsom AR, Siscovick D, Alonso A (2013). Atrial fibrillation and the risk of sudden cardiac death: the Atherosclerosis Risk in Communities (ARIC) Study and Cardiovascular Health Study (CHS). JAMA Internal Medicine. 173 (1): 29-35.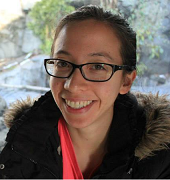 Office Address:
Room 5W626
9609 Medical Center Dr
Rockville, MD 20850
Contact Information:
Tel: (240) 276-5654
Fax: (240) 276-7888
Email:laura.yee@nih.gov