Last Updated:
Dr. Julia Krushkal Adkins
Computational Biologist, Computational & Systems Biology Branch
Research Interests
Bioinformatic analysis of genome sequence, expression, and epigenetic data, analysis of molecular determinants of drug response of cancer cell lines, statistical genetics, genetic epidemiology
Selected Recent Publications:
Krushkal J, Zhao Y, Hose C, Monks A, Doroshow JK, Simon R. Concerted changes in transcriptional regulation of genes involved in DNA methylation, demethylation, and folate-mediated one-carbon metabolism pathways in the NCI-60 cancer cell line panel in response to cancer drug treatment, Clinical Epigenetics, 8:73, 2016.
Krushkal J, Zhao Y, Hose C, Monks A, Doroshow JH, Simon R. Longitudinal transcriptional response of glycosylation related genes, regulators, and targets in cancer cell lines treated with eleven antitumor agents. Cancer Informatics, 16:1-14, 2017.
Teicher BA, Silvers T, Selby M, Delosh R, Laudeman J, Ogle C, Reinhart R, Parchment R, Krushkal J, Sonkin D, Rubinstein L, Morris J, Evans D. Small cell lung carcinoma cell line screen of etoposide/carboplatin plus a third agent. Cancer Medicine, 6:1952-1964, 2017.
Monks A, Zhao Y, Hose C, Hamed H, Krushkal J, Fang J, Sonkin D, Palmisano A, Polley E, Fogli L, Konate M, Miller S, Simpson M, Voth A, Li M-C, Harris E, Wu X, Connelly J, Rapisarda A, Teicher B, Simon R, Doroshow JH.The NCI Transcriptional Pharmacodynamics Workbench: a tool to examine dynamic expression profiling of therapeutic response in the NCI-60 cell line panel. Cancer Research, 78: 6807-6817, 2018.
Vural S, Simon R, Krushkal J. Correlation of gene expression and associated mutation profiles of APOBEC3A, APOBEC3B, REV1, UNG, and FHIT with chemosensitivity of cancer cell lines to drug treatment. Human Genomics, 12:20, 2018.
C. Tlemsani, L. S. Pongor, L. Girard, N. Roper, F. Elloumi, S. Varma, A. Luna, V. Rajapakse, R. Sebastian, K. Kohn, J. Krushkal, M. Aladjem, B. Teicher, P. Meltzer, W. Reinhold, J. Minna, A. Thomas, Y. Pommier. SCLC-CellMiner: integrated genomics and therapeutics predictors of small cell lung cancer cell lines vased on their genomic signatures. Cell Reports, 33:108296, 2020
J. Krushkal, T. Silvers, W.C. Reinhold, D. Sonkin, S. Vural, J. Connelly, S. Varma, P.S. Meltzer, M. Kunkel, A. Rapisarda, D. Evans, Y. Pommier, B.A. Teicher. Epigenome-wide DNA methylation analysis of small cell lung cancer cell lines suggests potential chemotherapy targets. Clinical Epigenetics, 12:93, 2020
S. Vural, A. Palmisano, W. C. Reinhold, Y. Pommier, B. A. Teicher, J. Krushkal. Association of transcriptional levels of epigenetic molecular factors with DNA methylation target levels and with sensitivity to chemotherapeutic agents in cancer cell lines. Clinical Epigenetics 13:49, 2021
W. Zhang, Z. Zhang, J. Krushkal, A. Liu. Group testing can improve the cost-efficiency of prospective-retrospective biomarker studies. BMC Medical Research Methodology 21:55, 2021
J. Krushkal, S. Negi, L. Yee, J. Evans, T. Grkovic, A. Palmisano, J. Fang, H. Sankaran, L.M. McShane, Y. Zhao, B. O'Keefe. Molecular genomic features associated with in vitro response of the NCI-60 cancer cell line panel to natural products. Molecular Oncology 15:381-406, 2021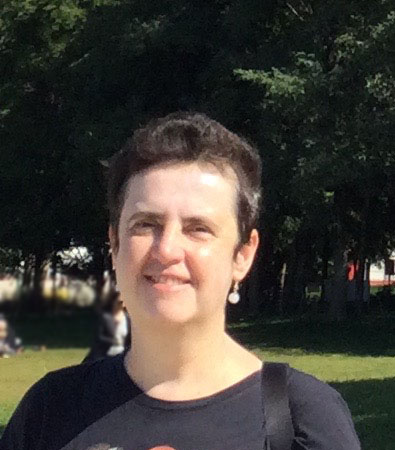 Office Address:
Room 5W116
9609 Medical Center Dr
Rockville, MD 20850
Contact Information:
Tel: (240) 276-5988
Fax: (240) 276-7888
Email:julia.krushkal@nih.gov